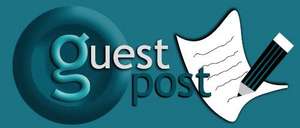 Now Guest Post on TipsTricksIsland.com
We highly appreciate Guest Posting on TipsTricksIsland.com. Before applying for Guest Post on TipsTricksIsland.com read what topics we support.
What Topics We Support
What we support is high Quality Articles with Unique Contents never Published before that fit our criteria and you can choose the following mentioned Topics Headings.
Blogging Tutorials, Tips & Tricks, Widgets, Templates, Customizations
Search Engine Optimization (SEO) / SERP
Traffic Generation
Social Media Tricks, SEO, (You can Post tutorials related to Social Media Networks)
Blogging Desing
Blogging Tools
Make Money Online
SEM
Computer Tips, Tricks, Tutorials (Graphic Designing, MS Office, Adobe Photoshop, or any other Software related)
Internet Tips, Tricks, Tutorials
Guidelines
Your article must have Unique contents, Original, Optimized and well researched.
Your article must have one image atleast as per Article
You article must have minimum 500 words with proper drafting.
IMPROTANT NOTE : –
WE ARE NOT ACCEPTING LOW QUALITY ARTICLES
Submit your article on ehsan.92110@gmail.com with attachment in word file with image (separately).
Include you two lines About Author Information with article.