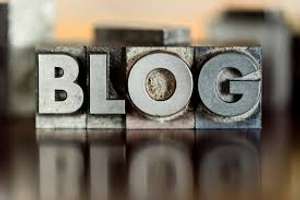 Best Websites to Get Free Image Stock for Your Blog / Website
Nowadays, internet become the best platform to start your 
own online business 
by creating e-commerce website, stores, blogs etc. but there are some necessary things you must know before start your business. One of them is high quality unique images/photos for better presentation. But always be careful about copyright infringement because if you take any photo from other site without permission or any credit link (link to the original source) means you have breached the terms of top search engines i.e. Google, Bing, yahoo etc. because there are hundreds of online software to 
check plagiarism 
over the internet, in case the original owner find you it will embrace him and he may report for copyright violation and it will affect your ranking.
Most Recent Publications:-
Best Websites to Get Free Image Stock for Your Blog / Website
In this article I am going to share few best sources and websites to get free royal image stock to use for your new online business for better presentation and to avoid any breach of copyright. Please check the following lists of Free Image Stock Websites.
You can download thousands of Free Images for use in your blog website. There are more than 350000 images stocked in Freeimages galleries.
This company was started in 1998 so there is no any doubt in its collection of photos. You can also use get free photos from OpenPhoto.net your website presentation.
Stock Vault is also another popular site to get free images. When you visit this site you will there is 46000 free images and also download more than 10000 times. If you want free images you must visit this site.
There is also huge collection of free royal image stock complete free of cost and no one can claim any photo.
Check :- Few Essential Guidelines to Gearing Up Website Design Challenges
+ Bonus
Read :- Tips and Tricks to Rank Higher through SEO Copywriting
Final Bottom Lines
These above links are totally free of cost to download royal images for your website. For any further assistance or enquiry, contact us or leave the comment below. Regards.