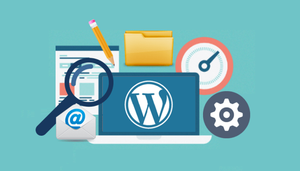 Effective Ways to make your WordPress Blog More Popular
It is a dream of every blogger to make their blogs popular, but it cannot be done overnight. Creating an engaging blog requires a lot of hard work, creativity and willingness to do something new and innovative. And if you are new in this business, then you need to learn a lot. A perfect blog is what that integrates the perfect combination of unique content and intriguing design. In fact, you can easily distinguish between a blog developed by a professional blogger and a blog by a novice blogger. So, it is important for you to think out of the box while creating your blog – try to enhance the personality of your blog and leave a great impression on your readers.
Effective Ways to make your WordPress Blog More Popular
Well, there are many ways that can help you create a popular and engaging blog. Apart from fresh and high quality content, you need to focus on its design and technical aspect. In this blog post, we will try to find out some of the effective ways that can take your blog to the next level and give better results.
Set the Purpose of your blog
Well, there are many ways that you can use to make your blog popular. You can start by defining the type of your potential readers (for whom you are creating blogs), and then set up a strategy about how to reach them. You can pick out the most suitable approach according to your needs but on the same end you need to decide what the value you will offer to your web readers through your blog. So, try to make your blog post information that can convey the desired message to your readers in an engaging way.
Personalize the design of your blog
There is no doubt that design plays a crucial role in determining the popularity of your blog. In fact, every blog should have a new and unique design that can attract web audience quickly and easily. When a web user visits your blog, the design gives them the first impression and this determines whether they want to read your blog or not. So, it will be better for you to customize the design of your blog according to your needs. You can pick out the most suitable theme, and then personalize its design, color, fonts, and more to make it more attractive and visually appealing.
Add Unique, Crisp and Quality Content
Creating a blog with fresh and quality content can drive more traffic to your website. But if your content is duplicate or poorly written, then your site won't lead traffic. If fact, you may lose your potential viewers in a quick time span. You can write an informative yet captivating content for your blog that can create curiosity among visitors to read your blog. Well, you can also divide the lengthy blog into crispy and digestive paragraphs along with images, videos, and animations. Plus, try to write blogs on recent topics as people always want to explore new and interesting things.
Submit your Blog to Blog Communities
If you really want to gain popularity, then you should add your blogs to the reliable blog communities. Many bloggers and website owners constantly follow these communities for networking. Well, there are many popular communities out there where you can submit your blog and boost traffic. But before choosing any specific community, you should check its Google PR (pagerank).
Note: Always choose a community that has a decent page ranking on Google.
Guest Posting
Guest posting means writing and posting an article/blog on someone else's blog or site. And I think it is one of the most effective ways that can grow the readership and accessibility of your blog. In fact, most of the blogs these days accept guest posts. There are various popular blogs that give new bloggers an opportunity to get noticed via guest blogging. By publishing a guest post that is related to your niche will help you drive more visitors to your blog. Overall, guest posting is a great way that can help you connect with new readers.
Use of Social media platforms
Make the most of social media platforms by adding "share" icon on Twitter, Facebook, Google+, and LinkedIn on your blogs. This allows your visitors to share your blogs on their social networking accounts with ease.
In fact, you can also create a Facebook page for your blog where you can share your content with millions of other Facebook users. Plus, you can also create your blog's RSS feed on the Page, so that people can easily check out your post, without even accessing your site or blog.
Publish blogs on regular basis
Fresh and high-quality content always plays a crucial role in determining the blog's success. But it is also important for you to publish the blogs on frequent basis. It is because people want to explore new information and they expect to see something informative and innovative on your blog frequently.
In fact, the search engines like Google or Bing can discover how frequent you post blog and thus, increases your online presence in the web market.
Conclusion
Being a blogger or website owner, it becomes extremely imperative to make their blog popular and user-friendly. If you really want to drive heavy traffic to your blog, then you should try these methods mentioned above in this blog post.
Author Bio: Tracey Jones is a professional WordPress developer and well-known writer who works with HireWPGeeks Ltd. She helps her clients to hire WordPress experts from the team of 150+ experienced developers. She loves to share everything about WordPress development and new web design technologies.