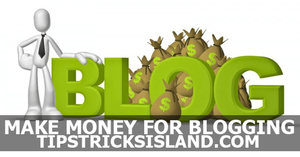 Make Money Blogging - How to Create Blog to Make Money Online
Do you want to make money online? Isn't an easy job for everyone but it needs little help of knowledge in computer and internet. There are hundreds of different ways in which everyone can make money from the internet. Creating your own blog and generate and gain some revenue from that blog is my main subject. Yes, there is a simple way to get started. Create your free blog without spending single penny, write considerable and genuine contents, do SEO to get well ranked in search engines (Google, Bing etc.). You can find there are millions of blogger who are making money from internet from their living room. You need some basic information how can you start your blog and generate some awesome revenue.
Check This Article to start your own free Blogging Site.
Create Free Blog on Blogger.com (Blogspot Blog)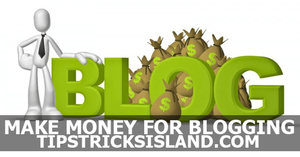 Make Money Blogging
After reading the above linked article, you can easily create your own blog free of cost. After that you need to publish some copyright free contents on your blog and apply for any income generator ad network to monetize your blog as following are the best ad networks to get start your blogging career.
Google AdSense
Google AdSense is one of the best publisher network for any blogger, you can find their ads on almost every website and blog because of its high paying structure. AdSense is controlled and run by Google. It has several types of ads, Text Ads, Image Ads, In Article Ads, Similar Contents Ads, etc. If your weblog has enough traffic, You can easily generate good revenue from this network.
Chitika
This is another best network for starters to monetize their blog and website and generate revenue, unlike Google, Chitika offers instant approval for any blog and website and make money by placing their ads on website. Chitika has also affiliation with Google AdSense and its results enough revenue with small amount of traffic.
Sale Ads Area
If your blog is generating good amount of traffic, you may create a page for personal advertising with your blog which contains your blog statistics to impress the readers or advertiser. So, you can make money with your blog without third party ad network.
Affiliate Marketing
You may have heared about it but, it is just like sale something and receive commission on every sale, you can make enough money with your blog with affiliate marketing. Write reviews or contents of different products on your blog and force and admire your reader to purchase that particular product to gain commission.
Write for Others
Your blog will be your identity and your writing will be recognition of your cognition. There are many blogger who hire other good writers to write contents for their blogs. You can easily make some extra money online by writing for other blogger.
Conclusion
All the mentioned methods are very genuine ways to make money online through blogging, writing and affiliate marketing, for any further question, feel ask by comment. Don't forget to share this informative article with your friends. Good Luck.