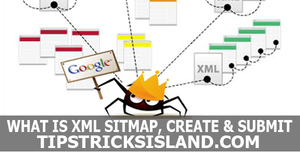 What is an XML Sitemap? How to Create and Submit XML Sitemap?
This is a document file which tells major search engine i.e. Google Bing and Yahoo about your website or blog, Posts, Pages, URLs means everything about your blog or website to crawl and index your blog post in the search engine database. If you are writing new posts or creating new pages to your blog but not informing search engines about your updates, you will not receive any organic or search traffic, this is the protocol that include and inform your site contents to Google and other major search engines about new update, recent changes and every new move of your site.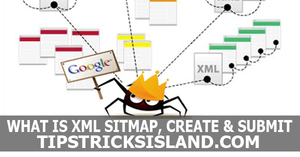 Table of Contents
You may also like my recently updated article for how to get more visitors and boost your traffic in which I have discussed about submitting the sitemap into webmaster tools.
Read this Article Here >> How to Get More Website Traffic (Free Traffic Booster on Your Website/Blog)
What is an XML Sitemap and how to create?
As discussed above what is an XML sitemap, moreover, this XML document is very much functional for stable business and ranks your blog in search engine as said above it is designed to crawl you website and index all the pages of website in search engine which are still missed and not indexed yet. Check Often whenever site was last updated and every new change as well as internal linking among different blog pages.
How to Create an XML Sitemap for Website or Blog
It is very simple process to generate an XML sitemap for any website or blog, there are so many website which offers this service. Please check the following website to create sitemap for your website or blog.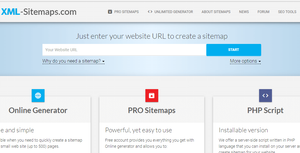 By visiting above link, you easily generate sitemap for your website or blog.
How to Submit XML Sitemap
Now submit same sitemap into Google Webmaster Tools to well index your website in search Engine
Go To Google Webmaster Tools
Add Your Website to Webmaster Tools
After verification There is an option of sitemap
Add xml in site and submit
Click Refresh and you have done.
Read  here how to make money from free blogging platform : Make Money for Blogging
Conclusion
For the sake of well ranked and search engine optimization, it is very necessary to create and submit sitemap to major search engine to crawl and index your website in major search engines. For any further assistance and information, feel free to ask through comments.