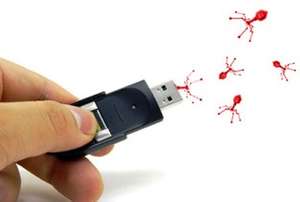 How to Avoid Autorun Virus of USB or Pendrive
Safe Your PC from Autorun Virus
Sometimes, when we insert USB or Pendrive and find that Task Manager is disabled Folder Option not working properly Regedit is disappeared in a few second. This all is because of few harmful websites force us to use such auto downloaded software sand another thing is viruses which came from USBs and Pendrives and you can find this file inside USB with the name of Autorun.inf it's called Setup information File and determine which file excite first. Most of the programmers use this file to make autorun program for CD/DVD/USB/Pendrive also same file can be use to harm someone's computer with virus.
Why we should Install Autorun Virus Remover
Because it is infected our most useful system program such as Task Manger, Folder Option, System Configuration Utility these all are program are most useful. Sometime our system stop responding because of such program and we can End its Process through Task Manger. And some time we hide our personal folder and we want it reappear it again but because of virus we can make it unhide.
Protect Your System from Autorun Virus.
So after Autorun Virus definition I will highly recommend my entire Visitor to be secured from this Virus to Use Autorun Eater it is completely freeware. Because it has so many functions to safe your pc from Autorun virus which are coming from Such USB/Pendrives and CD DVD and additionally it will make to You disabled Task Manager again Enable and Other all system programs which are infected will be alright.