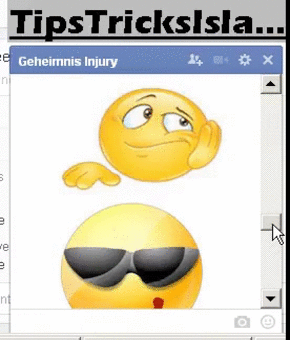 New Facebook Smiley Chat Codes Generator V2
Another Facebook Smiley Emoticons Chat Code Generator, as not so far but yesterday I have shared version 1 for the same and promised for the V2. So its second day with same topic but with new Chat Emoticons with different smileys because in one day I have got thousands of visit for that Facebook Chat code Generator v1 then I decided to I have to made its version 2 quickly. As a result I have made its version 2. 
Emoticons Chat Code Generator V2
Here is the Generator select any one of the emoticon and click on the generate button but remember for another emoticon 1st you have to click on the reset button then generate new one.
Hope you like my work. Waiting for your feedback. Don't forget to follow our social media pages and ids also subscribe our daily updated and get free email alerts in your inbox.