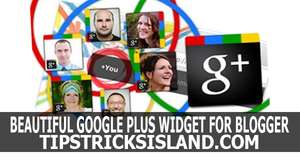 Google+ Follower Widget to Raise Your Blog Viewers
Another topic and an article on blogger widget, but this time it is not only for better look of your blog but it will help you to grow your blog audience, in my previous post I have shared with you a New Floating Social Media Widget with Pinterest, and we have already discussed about social media in my previous posts.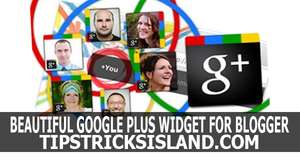 Google+ Follower Widget
As you all know about Facebook, Twitter and Google+, but why I am recommended you to Google+ Follower Widget because it is great way to attract new visitors because Google+ Widget highlight your No. of follower and suggest new readers to be followers of your Blog. Blogger has an auto share system on Google+ so you can easily share your new content on Your Google+ Page or Profile.
Lest Start How to Insert Google+ Follower Widget to Blog.
Go to Blogger Dashboard>
Layout > Add a Gadget >
Find and Add Google+ Follower Gadget
You have all done Now save your template
You will find a New Google+ Follower Gadget on Your Blog.