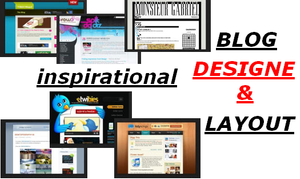 Inspirational Blog Designs and Layouts for Beginners
Related Post:- Best SEO Tips to Become Top in Search Engines
Why Inspirational or Motivational Designs and Layouts?
See! Always we like and find quality, whatever we want or need but we always must look for quality first. Hence, you must keep in mind that whatever you think may other people have same thinking so if you want to keep your visitors busy in exploring more your Blog then your Blog design must be simple, clean and inspirational. That is why I have shared before some motivational and responsive Blogger templates and same will you see in your Blog SEO score in the shape of visitors stay time on your Blog and bounce rate. For the bounce rate I will make a complete article because this is the way you will improve your Blog SEO.
Inspirational Blogging Design and Layout
Here is some responsive, inspirational and motivational Blog designs for making your Blog SEO friendly and help you to like and stay your visitors on your Blog.
Kyan Blog
StrangeNative
Elliot Jay Stocks
The Brief
I love TypoGraphy
Jason Santa Maria
About Design
Jon Phillips Blog
Read:- Most Used Blogger Blogger CSS3 Labels
Bottom Lines
All the above designs and layouts are the perfect for better Blog and help you for achieve SEO Score. Hope you will like this useful post and share with your friend. Don't forget to Follow Our Social Media Connections and RSS Feeds.