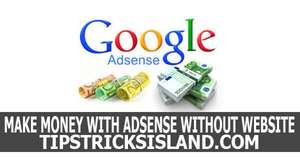 Make Money with Adsense Without Having Website
Maybe my Post title make you disturb but it is true. As always you have heard that You can
make money
from Google Adsense from Your website or blog. But what I have written that is also true and legit. The answer is very simple so today I want to share an idea regarding this
how can we make money with AdSense without having a website
.
Google AdSense allows us to share our single account with man blogger or websites. Consequently, what is the method we talking about is writing articles on other websites and
generate more revenue via Google Adsense
.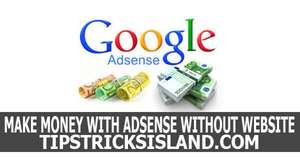 Make Money with Adsense Without Having Website
On the internet world, Google Adsense is used by millions of websites in there some are super sites and needs more material on their website for more visitors as well as revenue and for that purpose, they offer their writers to use their Google Adsense Account.
This is not only for your interest also this method would generate more revenue for that website owners and also they deduct some commission from your earning. It is because of Google Adsense now allow us to use one account for multiple users.
Now what you have to do. Sign up or create a new account on the following mentioned websites and try to practice well and then Start writing unique and useful articles for them with their policy and start sharing your ideas with all over the world and make more revenue from your Google Adsense account.
Whatever you write it must be unique and quality work because these sites are used by thousands of writers and every time someone writing there. So best of LUCK Dear.