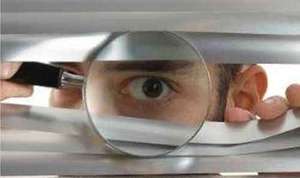 Monitoring Websites, Applications & Emails: Computer Monitoring Software
Today, the computer is the hub of activity; whether that's in the home, at the office, or in a school. And in all of these places, there's a number of situations that may require the monitoring of the computer, whether it's just once machine or an entire office or classroom. It doesn't take much explaining to realize why a classroom could need monitoring: kids are curious and mischievous, and we all know there's a ton of websites online that we wouldn't want our kids seeing.
But why would you want to monitor your home computer, or an entire office? Well, the home computer could need to be monitored for the same reason as the classroom... you may want to keep an eye on what your kids are looking at. Or have you suspicions that they may be playing too many games when they should be doing homework. A similar situation might call for an office computer to be monitored: employees may be doing too much Facebooking, as soon as the bosses back is turned.
Check : - Mobile Spy To Ensure Safety Of Who You Love
Check How to Monitor Computer Activities.
With today's advanced technology and software, it's easy for the average computer to user to secretly monitor a computer. All it takes is a couple of minutes to download the software, followed by a couple of minutes to install. All of this is designed for the average person in mind; no technical jargon or complicated procedures. Just install and monitor.
Also Read :- Few Tricks and Features of Mozilla FireFox Internet Browser
Once installed the computer monitoring software will run whenever the computer is turned on, but it will run completely secretly, hidden in the background. When you need to open the software, either to look at the results or change the settings, you'll be able to do so with a secret key combination (something like control+alt+shift+Q) followed by your password. This will enable the software to come out of hidden mode and spring to life.
Once inside the monitoring software you'll be able to look through the reports and see what's been going on while you've been away. You'll be able to look through any websites visited, any applications used, any emails sent and received, anything typed (either into a word processor or website – including passwords), anything copied and pasted and any file activity. You'll also be able to look through screenshots of all of the above, so you can get a visual idea of what's been going on.
Read : -  Top Internet Tips & Tricks.
Computer Monitoring Software will vary in functionality depending on the developer. Some for example, will be able to monitor the reports to you secretly via email, so you don't have to log back into the monitored computer to read through them. Other developers may focus on employee or classroom monitoring in particular, where as regular software is typically designed with home monitoring in mind. Either way, you'll be sure to find something that suits your needs.
Gecko Monitor is a Computer Monitoring Application with all of the features mentioned above and more. You can download a free trial from the Gecko websites over at http://www.geckomonitor.com