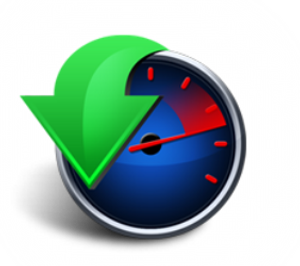 Browsing internet in Full Speed.
How to Accelerate Your Internet Connection After bundle of searching, I have just found trick to boost internet browsing, it means you can browse internet with full speed just like when you download any file using Internet Download Manager and you find there it will start its all efforts to download from all severs and download your file in few seconds as seen in image below :-
It is showing full speed of your internet connection in which IDM is downloading file from different servers. Now, what we talking about is same I want to share if a download manager can use full speed to download such files from internet so is there any other software which can help us to browse internet in full speed.
BENEFITS OF INTERNET BOOSTER
The main purpose of sharing this post is for users with slow internet connection. It will help them to surf internet in full speed and besides another main thing is Youtube. Yes, Youtube.. We all mostly using Youtube for watching online videos as well as other video hosting websites and every time we have problem of Youtube Buffering issue means its take several minutes to buffer Video but I will tell you how you can make Speeds up Online Videos on Youtube buffer in seconds. It means its Boost Youtube Buffering and other videos Website. Now no problem for slow internet connection users.
TURBO INTERNET
What I am talking about it Turbo Internet. This is software which can help you make your connection turbo as its name showing. It has also auto downloader from which you can download every file via Turbo Internet with support of multiple file download. Further it will save all your videos which you have watched. You can download 14 Days Trial version with unlimited download from its Own Official Website.
For ready reference I am showing you my own PC Snapshot as I am also using this because Youtube has been blocked in Pakistan and We have to open Youtube via proxy, VPN programs or a trick I have shared earlier before about unblock Youtube without any Software which disturbs to as usual approach to Youtube.