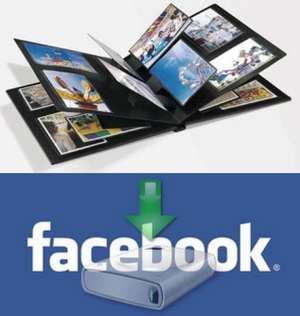 How to Download Complete Facebook Photo Albums
After so many days I come again on Facebook Topic, before I have shared such
useful funny tricks about Facebook
, today I am going to share with you another tool for and I hope you will find it very useful and like it. So here I will tell you
how we can download Complete Facebook Photo Album
with just a single click of your own, your
Facebook friend, Fan Pages and groups
in which you are. So now it's very easy to
download Photos Album from Facebook Pages and Facebook Groups
as well as you can
download  videos from Facebook easily
. 
Check Following Tricks
How You Can Download Complete Facebook Photo Album
Now I am going to sharing that thing which I have mentioned above. 
This is the site where you can download your Facebook album easily means you can backup you photos in a single Zip Folder or PDF file.
MORE FEATURES 
You can download photos in which you tagged even which you have not uploaded. 
Simply Backup Your Facebook Photos by download it with just a single click in Zip folder or PDF File. 
Selected Downloads: You can also made selection to download selected photos from a album. 
Last which one I know that is Download Facebook videos from your circle easily. 
Download Facebook Album Easily
Following steps will guide you download Facebook albums easily >
Simply Go to PicknZip.Com
Click on The Login button as per image shown below
It will connect you with your Facebook account. Means you don't have to made any account here.
 Check This Screen Shot. 
Here you seen so many tabs with Friends, Groups, Pages and below there is another button of Find My Photos and Videos.
Check This > Browsing internet in Full Speed.
So I don't have to explain it more because all Facebook user know well about Facebook features stay connected with us to get more useful tricks .