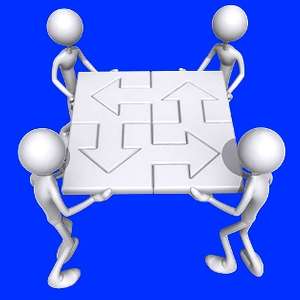 Generate Traffic to your Blog from Other Blogs
Here I will tell you brilliant information for
traffic generation
, before I have also share ideas for
getting thousand of visitors for your blog
, but now what I am sharing it is an easiest way for Bloggers to generate great traffic from other's Blog. Since I was new in blogging, I was also facing this problem, but after reading such
useful SEO Tricks
I have got the trick about how can we get traffic from ProBlogger's Blog, which we are visiting daily for getting such useful ideas. It has been found that every so many newbie are busy to make their new Blogs and sharing such ideas but they failed to get traffic and after that they close their Blogs. Before I have already shared such useful information about how can we
make money from Website Traffic
but for before all we must have such volume of traffic from that we can earn such money. If you are new, then don't think about earning money. 
Special Recommendation
Tips to Generate Traffic from other Blog
Now I am going to share some very useful and new tips for my entire coming visitor from which you can make thousands of unique visitors everyday and generate more traffic for your Blog. So lets start and must start do to following Tips with wasting your time and become ProBlogger.
Guest Posting 
A Popular trick for generating high traffic from other Blog to become Guest Authors. If you are on my Blog so I think you must visit every day so many Probloggers and seen their Guest Posting or Write for US. What you have to do is, find Some Blogs with allow you dofollow backlinks because it is great to generate Traffic as well as it will help you to increase page rank of your blog. When you start Guest posting to Blog it will create relationship with more readers.
Commenting of other Blogs. 
Commenting on other website or Blog is another trick for generating high traffic. Don't follow me just think when you searching something using Google and find desired information and you find there so many comments form other Bloggers. And try to visit their Blogs for getting such new ideas. Now I think you understand me what I am talking about. Commenting on other Blog also help you to create connection with new Bloggers
Template or Widget Designing 
This one is not an easy but if you know or you have some ideas about designing such templates, Gadgets or widgets, you can generate traffic from this tools by inserting your Blog link on these tools as you have seen every free Template has their Designer links in somewhere.. So it will also generate high Traffic and more views for your Blog
You also Like This
Try to do all above tricks without wasting your time because every one has dream to become more popular so without hardworking we can do anything. Any question or query regarding this post you can ask by commenting this post. INSHALLAH I will Help you in this regards..