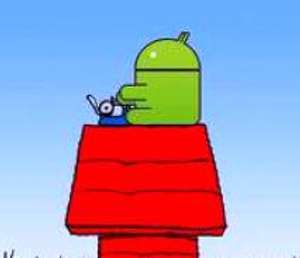 Google's Latest Update: GoodBye to Privacy Control Feature in Mobiles
Google often surprises its users with some incredible updates. However, all the time the updates aren't delightful and sometimes it does leaves the users shell-shocked with astonishing roll outs. The update which is discussed here falls under the second category.
It may not appease most Android users as Google has removed the privacy control feature from its devices. This could be a serious blog to most users as this feature was highly celebrated by most Android lovers since the release of Android 4.3. But, most shockingly it has been removed in the 4.4.2 update recently.
Check :- Best Tested Android Security Apps
Google says it was experimental:
In most astonishing reply, Google Inc. replied to the uproar from different parts of the world that the entire set up was experimental and accidentally set up on the Android 4.3 devices. So this could mean that users of Android 4.4.2 has can access certain apps only after providing access to the mobiles.
What happened with Android 4.3?
It all started with Android 4.3 mobile devices as App Ops, a privacy component installed in the software protected users from the new and hazardous applications. So, blocking sensitive data was possible with the installation of this application in the device and it was wholeheartedly welcomed by most Android lovers.
Why Google refrained from adding this security app to 4.4.2 version?
Well, Google fears that this component installed in the device can break the app policies to a great extent and it is completely against this. Though the experiment worked well, the program still had the ability to disrupt the function of applications.
Also, Google always concentrates on finding out simple and easy remedies compared to something tough. Also, violating app rules is intolerable from Google POV. Anyway, Android apps developers are working on improving the privacy concerns and soon they may come up with special updates to protect Android users from data theft.
Also Check:- Android: Best Option For Small Scale Businesses
Is this news good or bad for Android users?
It is a tough question to answer. The Electronic Frontier Foundation (EEF) in a release recently has revealed that the security feature of the robust model may take a beating as a result of App Ops withdrawal from the Android update 4.4.2. According to EEF, Google wants to enhance the security level of devices compared to privacy concerns of customers.
In short, when it comes to overall protection or privacy, Google would bat for protection and not privacy. But, this could be a blow to users as the security loopholes in the Android devices being exposed wildly, removing such a special feature could bring down the user experience of the devices.
Read :- Things to Know Before Building an Android Application
Google's Advice to users on this:
A spokesperson from Google has suggested users to choose between the privacy concern and protection of devices from intruders. However, he also revealed that this explanation won't justify the removal of the update feature as well.
As having the privacy app component in the latest version can lead to hazardous security risks, he advised users have to stick to the overall protection of the devices rather privacy controls.
Is privacy not a cause of concern for Google?
With privacy threats looming out of nowhere has causing serious concerns among the users, it becomes important for top-notch platforms to come up with rock-solid privacy control features to negotiate the threats imposed by various intruders in the mobile market place.
Whatever it is, Google will certainly come up with some fantastic updates for its users to confront the growing privacy backslides as this platform is proved to be the top shipped OS across the globe.
With more than 80% of OS shipped belong to Android, it becomes necessary to come up with strong security measures, in addition to privacy controls to help customers relish complete mobile experience.
Author Bio:-I'm Zoya Bennet, part of Contus mobility team and author of this article. I'm an aspiring blogger hooked to write articles on Professional android application development topics. I consistently offer technology-based solutions not only for Android but also for iOS, and Windows as well.