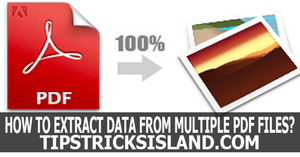 How to Extract Data and Text from Multiple PDF Files at Once
Without a doubt, we have come across an instance where we have had to convert a PDF document into an editable format, such as Microsoft Office or OpenOffice formats. Because we don't have to worry that the formatting will be disheveled, PDF format is excellent for sharing or sending files, on the other hand, it can be problematic if we want to extract data from it.
When we have thousands of PDF files that we need to convert, things can get even more complicated. Converting one file by one could take hours of time that no one has.
Read : - How to Calculate Age in Excel
How to Extract Data and Text from Multiple PDF Files at Once
A solution to this is using PDF conversion batch tools.  We are going to show you how you can use the batch tools inside Able2Extract PDF Converter 9, an established and popular PDF converter. Batch conversion enables converting multiple PDF documents at once. All you have to do is to specify which files need to be converted, the desired format and then click Convert. After this, the process will begin and you can take on other work tasks. Once the conversion is finished, the software will let you know. This is an excellent tool for office managers and administrators who need to convert dozens of PDFs daily.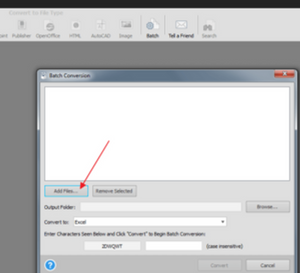 Add the files that you need to be converted. The files don't have to be from the same folder, you can select them from multiple folders.
After adding the files, you need to specify the exact folder where you want all the converted files to be located. After the task is finished, this is the folder where you will be able to find all the converted files: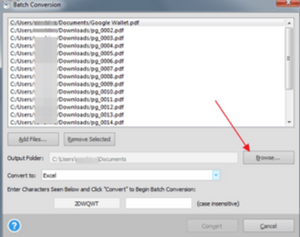 Lastly and most importantly, you need to specify the conversion output format. Able2Extract PDF converter offers multiple conversion formats. Besides being able to create PDF, users can convert them into Word, PowerPoint, Publisher, Excel, OpenOffice Calc, OpenOffice Impress, and Text.

If you need to convert multiple files simultaneously into different formats, you can do that by opening the software multiple times.
The final step requires you to enter a special code to start the conversion process.  The process will now begin and all you have to do is, sit back and wait for everything to be converted.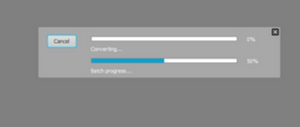 All of the converted files will be waiting for you inside the previously indicated folder. However, keep in mind that while batch conversion is great in saving time, you should try not to use it when you only need a couple of documents converted.  The reason being that the batch conversion feature doesn't allow customization per individual documents. That is a characteristic of all automatic software and tools; they are great when it comes to reducing workload and giving us more time to do other things, but the customization is done on a mass level for multiple files at once. The best situation is to use automatic conversion when you have multiple files which are similar and have the same structure. In that case, all of the documents will be converted in the same way.