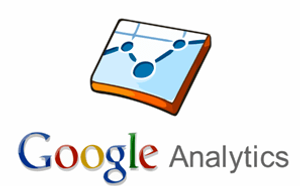 How to Integrate Google Analytics With Blogger
All you know about Google Analytics and also know that this is the best site for getting complete and proper statistics for any website or Blog. Hope you have checked my new directory where I have started new series for Blogging from beginning. Well, we were talking about Google Analytics, by the way this very easy to integrate in other websites or Blogs but in this article I will show you easy trick for Blogger.com user for how can we integrate Blogger.com/Blogspot.com Blog within few seconds.
Related  Articles :- 
Best Google Chrome Extensions for Better Browsing
What is Google Analytics?
Are you trying to get the statistics and analysis for your website/blog, or  you want to find how many visitors, visits your Blog today, want to check how much unique visits, total page views, traffic by country, bounce rate, real time online visitors, and so much things related to Blog also if you have online business you can easily analysis your online business traffic control with Google Analytics, you can get easily by Google Analytics, I will try to write a complete article for Google Analytics because all of this will help us to do better SEO for our Blog and Rank our website in search Engines now just for the topic I have to write this lines. Follow the given below step to integrate Blogger with Google Analytics.
How to Integrate Google Analytics With Blogger
For other sites and Blog, you have to insert HTML code inside the HTML for Google Analytics. But for the Blogger setting there is option where you just have to insert your unique ID of Google Analytics in the field of Blogger.com under the settings. Check below the complete guide for setting up the Blogger.com with Google Analytics.
Now fill all the fields as per your Blogger Blog.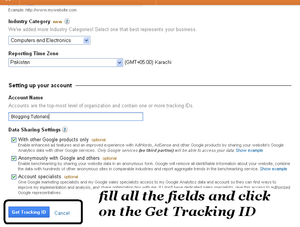 Click on the I agree button for accepting terms and conditions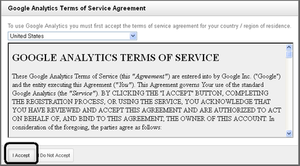 Now you will see the page where you get the tracking ID of your Blog from Google Analytics copy that Id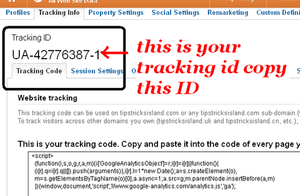 And paste the same in the setting of Blogger
Read:-Check Page Rank of Entire Website Pages
Go to Blogger Dashboard >> Seting >> Others >> there will be a field of Analytics Web Property ID and Paste that ID in here save setting of Blogger.
Now to go back to Google Analytics and Apply Your  setting.
Read This :- Best SEO Extensions for Google Chrome
All you have done just check the after one hour you will get the complete statistics of your Blogger Blog in the  Google Analytics.
For any further assistance you can ask by Replying in this Post. Regards.