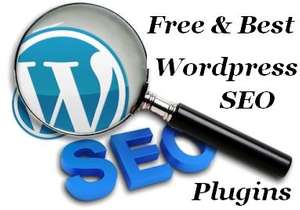 How to Optimize and Speedup Your WordPress Blog or Website
If you go through for the 
blogging platforms
, WordPress is the best and popular platform to start your new 
blogging career
 as currently 18 – 20 % website means more than ten millions webmaster are using WordPress for their Business, Blogging, and e-commerce websites. Because there are lot of things which makes it more valuable and that are easy to install and its use, content management system (CMS), external plugins installation, easy to optimize for search engines with third party plugins and more but besides also some bad comments for its performance that's why my today's topic is about the more important thing which is also comes in 
search engine optimization and that is how to increase WordPress blog loading speed
.
How to Optimize and Speedup Your WordPress Blog or Website
After few lines about its functions now we are going to our topic, in this post I will tell you some best tips, tricks and guides for better optimization and best ways to increase loading speed of your WordPress blog/website.
WordPress Plugins
WordPress plugins are the best way to make it more easier for content management. But here my topic is speeding up your WordPress blog so if you have installed such plugins which are not in use or may they harm your WordPress blog speed you must uninstall and check the alternate method to solve same problem. Therefore, there is some external plugins such as P3 (Plugin Performance Profiler) to check your installed WordPress plugins show the complete details about the installed plugin which plugins are creating disturbance and slowing your blog.
Responsive and Mobile Theme
You will find everywhere on the internet about new technology and mobile devices and every new week we find new mobile device launched by some popular companies. It is also observed and come in knowledge that there are more internet users of mobile than desktop and computer device. So, it's very necessary that you blog or website is must mobile optimized and have a Responsive theme.
Web Hosting
If you search Google for cheep hosting, you will find thousands of hosting providers which are providing unlimited hosting with very cheap prices but in blog speedup case you will not find your hosting package is going well for your blog so its very necessary before purchase hosting you check and find review for the best hosting providers.
Minify and Combine JavaScript and CSS
After the updates in computer languages and new versions, there is different tools are being introduced to minify and combine JavaScript and CSS sheets by compressing for reducing blog loading timing. You can easily minify and Combine JavaScript and Combine CSS with the by installing external WordPress plugins.
Cache
Another major issue, also happened with me just last night (at the time of writing this article). Enabling cache on your WordPress blog /website will give you better performance for loading speed. You can use the WP Super Cache or W3 Total Cache to control cache issues easily.
Compression
To reducing WordPress Loading your blog must have WP HTTP compression tool. It will help you to reduce 60 – 80 % loading time and give the better result to your coming visitors.
Image Compression
It is the need of every article to have an image or images. Because as blogger, we share step by step tutorials and guides in which we have to add so many images that make blog page heavy in loading but if you compress your image before upload from or use the Smush.it, it will compress all your blog image and reduce its sizes to improve the performance and loading speed of your WordPress blog.
Bottom Lines
At the end after applying and following the above tips tricks for reducing WordPress blog loading time, you must check you blog speed on google pagespeed tool and check the difference. For further inquiry, you can ask by replying in this article.