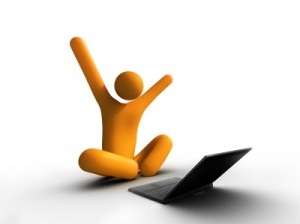 File Conversion Favorites Cometdocs Introduce Desktop App
Cometdocs is a well-known name when it comes to services that offer high-quality, free online file conversions and has been steadily evolving its services over the last five years. Starting as a file conversion site, Cometdocs now offers cloud storage and file transfer options as well. In the last year, the service has also released an API solution for developers interested in its conversion technology, an iOS app that allows iPhone and iPad users to access the service via mobile device, and last but certainly not least, a fantastic desktop app that makes the file conversion process easier than ever.
Check :- Top Softwares to Design Creative T-Shirts
File Conversion Favorites Cometdocs Introduce Desktop App
If you are someone who regularly needs to convert PDFs into more editable file formats and create PDFs out of various other file types, the Cometdocs Desktop App should be of great interest to you.
It is, mostly likely, the easiest, fastest and most effective way to convert files online for free.
Here's what makes the app so interesting.
Numerous file types are offered
Are you constantly receiving PDFs that you need to convert into other file formats in order to manipulate and use the information trapped within the PDF? Cometdocs allows you to convert your PDFs to Microsoft Excel, Word, PowerPoint, AutoCAD file formats, image formats, text, and many more file types.
Do you want to convert files into PDF for easier archiving or sending? Cometdocs can convert just about any file type into a PDF as well.
Accuracy along with speed and convenience
What good is a fast conversion if it isn't accurate? Cometdocs prides itself in very accurate conversions of the highest quality. This means that you won't have to edit your file further once it's converted before using it. So in addition to being fast, Cometdocs saves you the burden of having to make further edits to your converted file thanks to its very accurate conversion technology. Your converted files will perfectly reflect the formatting of the original document.
No need to convert via web browser
If you've ever used a free online file converter, then you know what the process usually entails. You'll have to visit the website, upload your file, select your conversion option, enter your email address, and then wait a set amount of time before the converted file is sent to you. Then you'll have to get the download link from your email and retrieve your file.
The Cometdocs Desktop App allows you to convert files without ever having to open your web browser or check your email client. The entire process is done from your desktop.
Conversion with a single click
Not only does the app make it possible for you to convert from your PC desktop with no need to open a browser, it literally boils the process down to just one click. Here's how it works.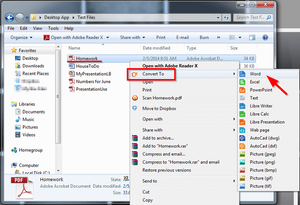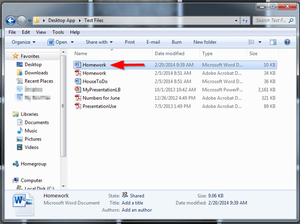 And that's it, you're done! No need to wait for an email either, the converted file is downloaded to your computer and saved to the same location in which your original file is located as soon as the conversion is completed. It literally takes just one step.
Another great thing about this one-step desktop conversion app is that you can use it with your favorite cloud storage service. Simply open your Dropbox, Google Drive, or any other cloud storage folder, and perform the same single-step conversion process. Your file will be converted and downloaded into the same folder, immediately synching your new file with your cloud service of choice.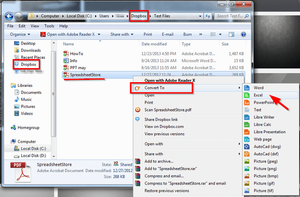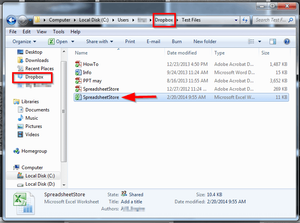 To check out the app, register a free account with Cometdocs and then download the free desktop app from the following location: http://www.cometdocs.com/desktopApp