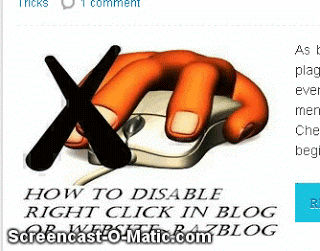 Image Hover and Selected Preferred Contents Social Sharing Plugin Blogger and WordPress
I have already seen valuable gadgets and also shared a lot of beautiful Blogger and WordPress widgets but what I found today, I have never seen any plugin like this. This is the social media sharing widget for Blogger and WordPress or any website having very interesting features like as you can share preferred selected contents and any image by hover.
Before, I have shared a widget similar to like the coming below widget for Image hover social media sharing widget. But in this plugin has something more than the previously shared plugin and it will share your contents through social media platforms and get more traffic from the social network's platforms.
Check below more information about it and how to install this widget on your WordPress or Blogger or custom hosted website.
Related:-Top 10 Social Media Widget for Blogger
Image Hover and Preferred Contents Social Sharing Plugin
You can get so many benefits by applying this valuable widget on your blog or website in the shape of increasing traffic audience from social media. This plugin helps your visitors to share selected preferred contents within their circle over facebook, twitter, google plus, LinkedIn or by email. Also, there is a great feature of image mouse hover sharing system
Read:- Best Ways to Drive More Visitors and Increase Your Blog Traffic
How to Install Sharing Plugin
This is the creation of Markerly and much-appreciated work to help bloggers for increase social traffic. WordPress Users Can download and Install this Plugin form the following given link.
Download Markerly Social Media Sharing Plugin for WordPress
You can find a demo on our website or move your mouse on any image.
Follow the given instruction to install this awesome blogger plugin to Blogger.
Copy this Code
<script type="text/javascript" src="https://blogger-widgets-generator.github.io/Markerly/markerly-cdn.js#pub_id=WP_ANONYMOUS"></script>
<script type="text/javascript"> var markerly_settings = {"services":"facebook,googleplus,twitter,pinterest,email","image_services":"facebook,twitter,pinterest,googleplus,email","tip_style":"light","service_color":"000000"} </script>
And paste this your Blogger HTML/JavaScript Widget
SEE LIVE DEMO ON BLOGSPOT BLOG
Save template and check a new Selected Preferred Contents Sharing Plugin and Mouse Hover Sharing Button for images.
Another Related article: New Popup JQuery Mashable Social Bookmarking Widget
Bottom Lines
For any further assistance in case of any misunderstanding, below is the comment form, you can ask whatever related to above article, Hope This Social Media Sharing Plugin help your increase your Blogger audience and traffic. Regards.