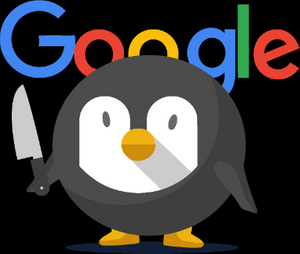 Since Google emerged as first search engine, many dishonest SEO practices have been performed by corrupt webmasters. But unfortunately Google has many finest minds to caught unscrupulous operators and ruined their all efforts. A cyber cold war is continuously going on between Google and the black hat spammers. So it's better to go straight and work according to predefined rules by Google. And the best search engine optimization strategy is to follow the rules of the web and give high quality content.
Similar to this Post:- Complete SEO for Your Blog/Blogspot
Google make changes in their algorithms often, which affects many websites. There is no space for web spam in the world of Google. Google is in the business of providing required customers to the advertisers. If users get useless websites they will slowly tire of the process and move to some other place. So Google never ever takes low quality content for its customers. Good content gives good customers to Google and good customers generate good revenue for Google.
Many web administrators who maintain websites have knowledge of Google's recent algorithm update named Penguin and Panda. This new update effect a lot search engine optimization rankings and traffic.
This recent update Google Penguin, worked on poor quality back links, keywords spamming is not a good practice any more. A good SEO strategy is to maintain at most two percent density.
Check Top 5 Best and Free Blogging Platforms
Repeating same anchor text also not a good practice. You can use synonyms that give you the same meanings.  This saves your work and precious time by not ranking down your site in the eyes of Google.
Back links from the same or low eminence websites rank down your website. It will be better if you get back links through people who really appreciate the content of your website. Websites that get more traffic and responses, have some good professionals to get high ranking back links. Social bookmarking is the key factor for getting more back links. There are many social Bookmarking sites like Delicious, Digg, Reddit, Tumblr, Stumbleupon and many more to spread your links and get back linked more and give a good boost to your website. You can also publish your content on different Forums, blogs and on other good websites which accepts your content.
RSS and Websites Rankings
RSS stands for Rich Site Summary. Through RSS user can get most of the information from your website without opening your website. All the information user gets in automated format instead of manually opening the website. By RSS Feeds website owners allows user easy access of their content to their users. This is very important tool for Backlink indexing. Keywords in RSS feeds can be used to improve SEO ratings of any website. RSS allows back links which can improve backlink ranking of any website. Remember the number of RSS Subscribers of your website shows the popularity of your website. This trend has been threatened by the use of automated RSS scripts where websites and artificial users seem to subscribe your website in a large number.
Also Read:- Best SEO Extensions for Google Chrome
Author Bio

Ghulam e Mustafa is a project manager and webmaster at Web Masters Eye Web Design and Marketing Firm. He shared with you about two kinds of CMS systems and their preference.