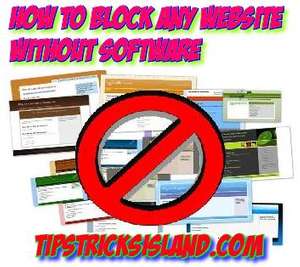 How to Block Specific Websites Without Using Any Software
Increasing the list of tips and tricks I am going to show a millions value of trick for my lovely visitors who asked me how do I block any website. Before always we talk about to unblock for any blocked or country banned website. But this time I will share a trick for block any website or specific websites even without any software or program. In this tutorial I will guide you step by step how to certain websites by just inserting such codes in a windows system file. I think all it will help all parents to block such dirty sites to protect their children from such a bad and adultery things which are inappropriate to the child. So check the below trick which is compatible and work in Mozilla Firefox, Google Chrome, Safari and Internet Explorer to block any website for temporarily or forever.
Related:- Unblock Youtube Without Software or Proxy New Method
How to Block any website Without Software.
As mentioned above this filter will help you to block specified websites easily without using any software. Check below the complete guide and secure your pc and children from adultery and porn sites by applying web filter and ban inappropriate websites. Follow the given below steps and block any website.
Go to Run from Start Menu  and type the following command
"C:WINDOWSsystem32driversetc"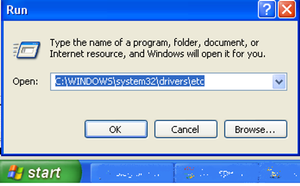 You will see there four or five files now edit the "hosts" file by open with it notepad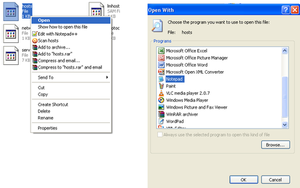 Your file will be look like this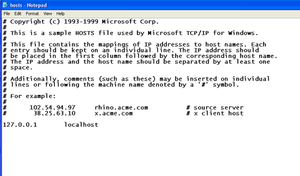 Check :- How to Create Bootable USB Drive
Now you want to block any website check the below format and insert inside as per screenshot showing below
127.0.0.1 www.anywebsite.com
127.0.0.1 anywebsite.com
127.0.0.1 www.blockwebsite.com
127.0.0.1 blockwebsite.com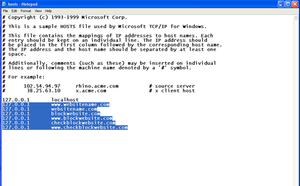 Now check your filter website in all browsers i.e internet explorer, mozilla firefox, Google Chrome. browser will not access the website and show the error like this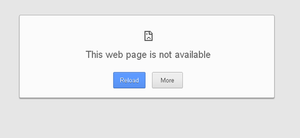 Read:- Disable Right Click in Website or Blog
Bottom Lines
All I have shared because of security from the dirty porn and adultery sites. The parents can easily block the specific website which are unsuitable and inappropriate for their children. Waiting for your feedback for this useful trick hope you will like it. For more follow us on the our social media pages so you will get every update on your wall. Regards