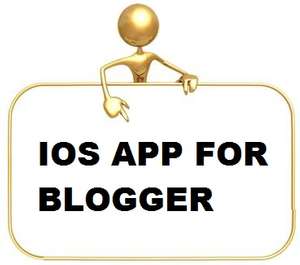 The Top 4 Apple iOS Apps for WordPress Bloggers
If you are a blogger using word press as you blogging app on a regular basis, you may find it quite a burden when you want post updates.  This is because for the most part, it entails more than just writing content and clicking the button for publishing. You need to upload images, create titles and the necessary posts need to be shared over social media. Wordpress blog users find it necessary to have apps that make their work easier if they are supposed to carry out their blogging tasks over a short period of time. In this article, we will look at the top four Apple iOS apps for bloggers who use Wordpress.
Read :-  The real value of mobile optimized content
The Top 4 Apple iOS Apps for WordPress Bloggers
Wordpress
Wordpress helps you be able to manage the content no your blog easily and the best thing about this app is that it is absolutely free. The Wordpress Apple iOS app allows you to easily get hold of the revolutionary CMS-WordPress. As a blogger, it presents you with a spanking new user interface, shortcuts that are very handy and allows you to get to the HTML code image uploads. It also offers you with lots and lots of cool and incredible features.
Feedly
Feedly is a most recent RSS feed reader app, which attributes an attractive and likeable magazine style design. If you are a constant blogger, it is to a certain extent very important to always keep up with the updates of the latest news and ongoing market trends that are happening throughout the world or the place that favors you most. The feedly app for Wordpress presents you as a blogger with a suitable and stress-freeway to be always up with updates. It does this by displaying with your preferred news and blogs all at the once. In addition you can also add tags, classify or even share your feeds with everyone that you want.
Pocket: SaveArticles andVideostoViewLater
One of the thing about news feeds and social streams is that they contain a large extent of information that as a blogger, it is just about impossible to read all that information all in a go. That is where the pocket Apple iOS app comes in to assist you. The pocket app can be used to bookmark and save all the fascinating articles that interest you so that you can view them later at your free time. Pocket in addition permits you as a blogger to share, assemble or tag the articles of your choice.
Also Read :- Social Popup Widget with Email Subscription For Wordpress
Blogpress
The Blogpress Apple iOS app is very incredible and is just the right app to manage a variety of blogging platforms. Some of these blogging platforms include Wordpress, Typepad, Tumblr just to name a few. This blog editor management platform comes with a comment management system that is in-built; it assists blogging operations that are basic, videos and also images uploading.

This is the list of the top four Apple iOS Apps that are designed for bloggers, they provide a lot of assist for you as a blogger and you should not hesitate to download. The amazing thing is that they are absolutely free.