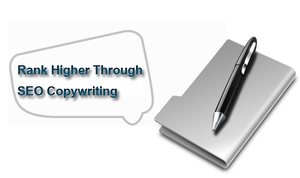 Tips and Tricks to Rank Higher through SEO Copywriting
SEO Copywriting is nothing but an art of writing especially for search engines! It is not just copy-paste of content but it actually means writing valuable content for readers as well as the search engines. It's an awesome way to attain traffic and is not that difficult too! Previously bloggers used to stuff keyword and copy paste content on the posts to fool search engines robots to rank higher but now it is not at all possible. The search engine bots has become smarter as if you don't follow its guidelines or do bad tricks then you will be penalized for sure!
Related :-Improve Your videos Ranking on Youtube for Getting More Views
Here are the tips on how to optimize your blog post to rank higher in the Search Engine's Result Page:
Optimizing the Post Title:
Well the most vital thing in SEO Copywriting is to choose the best title that is eye-catchy to get enough clicks. You should be wise on giving an apt title to your post! Try to include your most targeted keyword in your title and give it an essence to increase your SEO. You can also research keywords and check on for competition analysis in order to find the best one that exactly matches your niche.
Choosing LSI Keywords:
It's always a smart choice to choose a long tail keyword for targeting your goal. Inserting keywords that are dependent on LSI (Latent Semantic Indexing) or Long Tail Keywords is very important for a better SERP ranking. As the Hummingbird algorithm has released out, search engines now focus largely on LSI keywords to give the users a better results in return to their query. This will surely provide an effective SEO for your post!
Producing Quality and Unique Content:
The search engine bots always loves only the content which is fresh, unique and of good quality. Due to the Panda algorithm, the websites that are delivering high quality content without any plagiarism are considered to be ranked well on the top! It is also essential to write long content that provides great results.
Don't avoid Title Tags and Meta Descriptions:
Never ignore the title tag and meta descriptions as it plays a vital role in providing the impression of your website on the search engine results. These two are the major items that are displayed as snippets on the SERP. Search engine always collects the information from the meta data provided on its results page. So, try to provide an attractive title that contains one of your targeted keyword and a compelling that lets users to give a sure click on to your site.
Read :-Fix Duplicate Meta Description Tag
Optimizing the Images with ALT Tags:
Images are the most attractive thing that makes your post look more beautiful! Remember there are image search engine that can help you out in improving your traffic through the images on your post. Proper optimization of such images can be done by inserting ALT tags into it and provide a caption in which you can also try to include your keyword. Search engines can understand these tags and also such images will grab the reader's attention too!
Check :- Optimize images with alt tag to increase Traffic
Renovate your Post to look better:
A simple post with no presentation will be boring for the audience. Providing a killer post that includes different styles, colors and attractive images will help in increasing the readers which in turn increases the traffic. Make use of the heading tags H1, H2, H3 in order to improve your blog presence as well as your copywriting skills. You can also enroll social media marketing by simply sharing your blog on social media sites which increases your site popularity!
I hope you enjoy this post and these tips and tricks will work for your blog. Try to invent new strategies and work on it and share us your experience and feedback.
Happy Blogging!
Author's Bio:

This post was written by Amy Jasmine who is a web enthusiast and a passionate blogger. She's a tech writer for a leading UK SEO Company. Apart from that, she loves to be a net savvy and ghost writing is her craze.