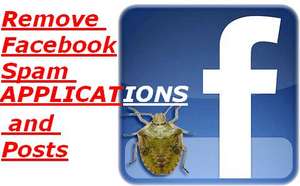 How to Remove Facebook Spam Applications and Posts
After so many days I have again choose topic for Facebook, Hope you have liked my previous article for New Facebook Chat Stickers and this time I am going to share a trick for prevent being spamming from such Facebook spam applications which share auto spam posts on your Facebook wall. Sometime or may be every day you find something new posts on your Facebook wall and being sick to delete it everyday but you know that next day it will appear again on your Facebook wall. So, for removing any facebook application or any other facebook application check this trick to get rid from Facebook spam posts and spam applications.
Read:- 
How to Get and Share Link of Facebook Status Updates
Why Facebook Spam Applications and Posts?
If you want to avoid and prevent Facebook spam always you have to focus on your activities by managing your privacy settings because all these spamming bugs are getting more views, fans and likes for their pages and for that all your awareness is good anti-spam for Facebook activities as you know every time millions of users are online on Facebook in same time, some of the user of Facebook they are totally new and may be they are not aware from that Facebook spamming applications and posts and start liking such a bogus posts in result it will auto share same posts on their all friends wall and this method increase the visibility of that bogus and spam post on every Facebook user's wall. Check below the complete guide for removing Facebook spam application.
Check :- Facebook Smiley Chat Code Code Generator V1 & V2
How to Remove Facebook Spam Application?
Its time to talk about the above trick for removing any application from Facebook. Following method is for security purpose for prevent and avoid spamming by such Facebook application. So Facebook Application Developers please don't mind.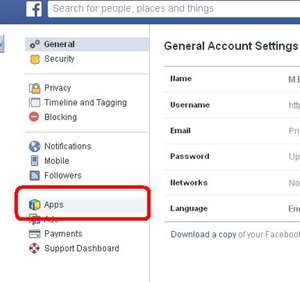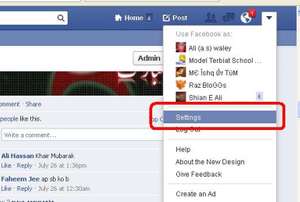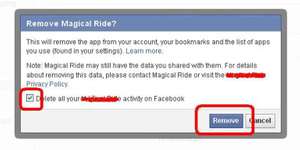 Finally you have removed that application from Facebook.
Also Read:- How to Download Complete Facebook Photo Album of Profile Pages or Group
Bottom Lines
All I have mentioned above for avoid Facebook spam posts and spam application but its necessary to be always active and aware from all Facebook activities because spammers are always busy to create something new for sharing their bogus and spam posts  by making such new methods. Always try to check privacy setting before like and use and Facebook application. Feel free to ask any related question to above post also don't forget to like and share this post with your friends. Regards.