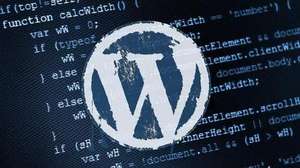 The Future of Ghost Against Wordpress
Ghost best blogging platform, probably no open source blogging software has gained a great deal of fanfare than Ghost, the latest blogging service that many have regarded as a likely major rival to WordPress. it is a free application that enables you to compose and publish your blog, providing you with the varied tools making it simple and even enjoyable to undertake. It is very simple, classy, and specifically created so that anybody will not spend much time creating a blog  and even have more time in blogging. Because of the tremendous popularity of WordPress and its outstanding online presence, it is anticipated how can Ghost meet or exceed bloggers' expectations and pose a considerable challenge to WordPress.
Ghost introduces itself as an exclusive blogging platform.  The concept was formulated by John O'Nolan, an ex - WordPress developer who is convinced  WordPress has grown outside of its original purpose as a blogging service becoming a full blown content management system. Ghost was created to be a platform exclusively for blogging  without other use other than intended. Because Ghost is solely devoted  to blogging, it promises to carve a niche and stay as an open source blogging platform that is accessible to all. Ghost is still in its beginnings however the main distinctions with WordPress are its exclusive dedication for blogging,  An attractive and stat-driven dashboard along with a separate screen blog entry, that enables users to check out the updates and posts in real-time without needing to click refresh or preview.
Check :- Social Popup Widget with Email Subscription For Wordpress
The Future of Ghost Against Wordpress
Keeping that in mind, Ghost anticipates a variety of third-party designed templates and extensions to hit the industry much the same with WordPress and, oddly enough, the native software does not  feature an HTML manager or comments system. No commenting system is the most mind-catching distinction, Considering the fact that writing comments is among the features that has propelled WordPress to Online popularity and one of many important components necessary for being competitive int he world of blogging.
Read :- Beautiful Stats Counter for Page and Posts Views for WordPress
The issue on hand is, will Ghost be able to take on WordPress or not.  Ghost is really a fine platform for blogging for anyone who desires to start  an exclusive personal blog. With backers like Microsoft and a well known Kickstarter marketing campaign, there is certainly a good amount of interest generated for Ghost. Its outstanding usability may help the application become endeared to bloggers looking for simplicity and a program that works for them. Having said that, Ghost will have a hard time rivaling WordPress until it's ready to change its just blogging position which, obviously, will defeat its stated purpose in the first place.  Here are the reasons.
The Online World has already been obsessed about WordPress, which powers countless websites that owners have devoted plenty of money in. Few would like to change from programs the already enjoy and are familiar with. As Ghost grows more popular, end users will ask for enhanced functionality. That's precisely what transpired with WordPress. In order to monetize a blog, as plug-ins are needed and the software should be an ad manager and blogging platform at the same time. Even though Ghost does not technically support plugins for online business, blog site monetization as well as other CMS-related functionalities, third-party web developers will make use of the open source platform to create their own methodologies for obtaining the said plugins.
Also Read :- Tips to Make Money from Your Blog
Without a doubt if Ghost  turns into a dominant new player in the world of  blogging, it's going to either be restricted and therefore many users will be turned off or it's going to become much like WordPress, something that it's attempting not to become.  In the long run, Ghost will need to make it in a limited sector or it will be forced to adapt itself to the demand of users.
You may also like to read this :-  Top Six Blogging Topic Ideas for You