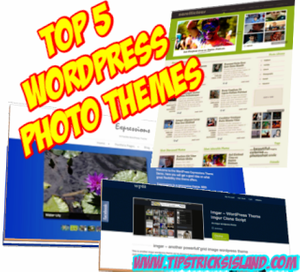 Top 5 WordPress Photo Themes
Themes always add life to whatever they are meant for. Be it for decoration, presence, appearance, impact, or just otherwise; themes are quite necessary to fill things with life. Here we present the top 5 themes for WordPress sorted in ascending order of rankings. They are as follows:-
Related:- Social Popup Widget with Email Subscription For WordPress
Top 5 WordPress Photo Themes
1.       Imgur– This theme holds the top rank in the list of best WordPress photo themes or images themes. Its interface if glamorous, user friendly and has everything to connect to people. This theme basically aims at giving exposures to publish photographs and make it globally accessible. It offers fully customizable platform to decorate and present the theme as the user wants to.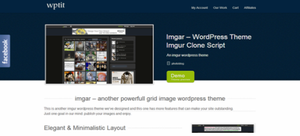 Though it has innumerable plusses, but the major ones put on offer are its essential and elegant layout, the simple and dynamic option panel, three ads places ready, lightbox, easy comment box etc. Thus the user interface is extremely friendly and simple to use. One can upload pictures with endless possibilities and share them with anyone they wish. Also the ads can be controlled as per requirements and this feature serves as a boon for majority bloggers.
 Check:- WordPress Style Email Subscription Social Media Follower Box
2.       Expressions: The second rank is held by this theme. It has due potential in it to perform outstandingly if adopted for business or corporate usage; though it has numerous other grounds to play on. It looks somewhat like this: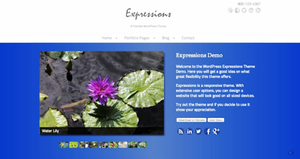 It definitely has some of the best and uncommon features. It has a pleasing yet attractive interface. The options bar at the top makes the important options easily accessible to the one using it. Talking of graphics and effects, it shows a dark shadow effect at the bottom of the image, thereby giving it a more elegant look. These features pump up its rank to 2nd.
3.       Narcilicious: This is 3rd on our list with packed features and endless possibilities for customizing it. This theme is from Colorlabs and allows creation of online photograph album with a creative motive to share them with friends, family or the entire world by making it online.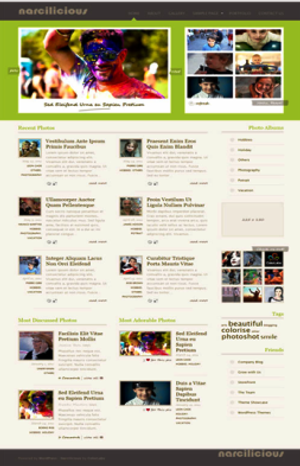 Some features include gallery and portfolio templates, magazine style homepage layout, automatic image resizing, fancy AJAX visual effects, theme options panel and much more.
 Also Check:-Customizable CSS for Label Cloud with Hover Effect for Blogger and WordPress
4.       Photo Press Photography: This is 4th in the rankings and offers a very responsive photography theme from Authentic Themes. This premium interface has astonishing grid layout for the homepage thereby making it highly professional and gives exposure to showcase the photo gallery in a well organized yet attractive manner. These presentation patterns do catch eyes and are recognized for their uniqueness.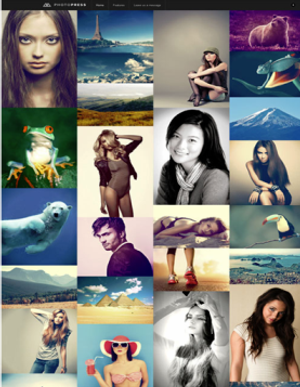 5.       Picture Box Photography: This is another one of the hot favourites among the most popular bloggers for WordPress and ranks 5th. Designed by Theme Warrior, it is known for its glamour, elegance, and flexibility that it portrays. Picture Box also has custom widgets, 3 colour schemes, WP 3.0+ drop down custom menus, banner ad management and much more.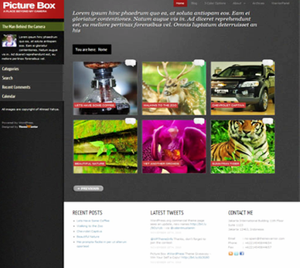 These are one of the best photo themes for Word Press and are highly recommended for bloggers to try and give their websites a new and upgraded look.
You May Also Like This:- Best and Free SEO Plugins for WordPress
Author Bio: Sonali is a famous author. She is also an avid blogger. She has been writing on various topics like photo sharing wordpress and 9gag clone script. More info visit at wptit.com