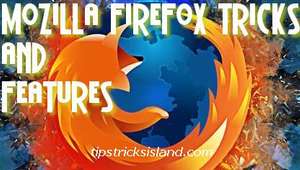 Few Tricks and Features of Mozilla FireFox Internet Browser
Again welcome you inside the tips tricks for computer and softwares. As previously I have shared an article for how to browse multi-webpages in a single tab of internet browser hope my entire visitors liked and shared that trick for friends. Now I want to increase the list of Tips with few tricks for newbie Mozilla FireFox Users. In my previous articles I have also inform you that mozilla firefox is the browser which is mostly used in over all the world and liked by every internet user so I have decided to share few very important features and tips for this internet browser such as changing theme, browsing history, manage or installation of add-ons etc. for gaining better experience while using Mozilla Firefox.  
Related:- Best Google Chrome Extensions for Better Browsing Experience
Mozilla Firefox Tips Tricks and Features.
There is so many different tips tricks and features of mozilla firefox but I will share here few very important tips for the newbie users of Mozilla. Check below step by step guides.
How to Install or delete Addons in Mozilla Firefox Browser.
May be you have seen, while visiting some website, such addon in the shape of Toolbars, Search Engines, weather forecast is installed by those websites. But if you don't know how to delete those unwanted toolbars or some video players extension check the screenshot to deleted unwanted add-ons from Mozilla firefox browser.
Go to Tool >> Addon >>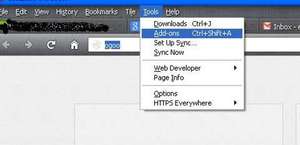 In the given below screen shot I have highlighted two sections of Extension and Plugins these both directory save the above mentioned data such as Toolbars, Video Player Extensions.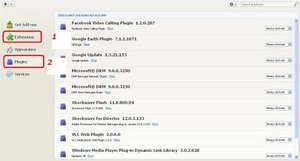 Check below screenshot for managing unwanted plugins in mozilla browser to activate or deactivate the plugin.

If you want to add or remove any toolbar or other addon installed in your browser check the given below screenshot.

 Hope you have understand the complete guide for managing plugins and extension/addons for mozilla firefox also in the above screenshot I have highlighted Get Addons it will be informed you below. 
Also Check :-Best SEO Extensions for Google Chrome
How to Change Theme of Mozilla Firefox Browser
Same as windows, mobile phone or other application, mozilla firefox has also an option to change its layout colours and theme. Open your Mozilla Firefox Browser >> Go to Tools >> Addons
Now to go to Get Addon Section here I have just highlighted the theme tab but you can also find the new addons for your mozilla firefox. Such as if you want any proxy addon just search it from search bar.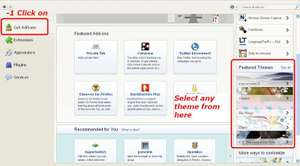 Check:-Remotely Desktop Access Using Google Chrome 
Clear Browsing History on Every Close
This method I have shared because of security, as I am Blogger and also use and update my Blog from office so I have to always access admin pages from my office so what happened if the same time electricity off??  So I have trick to avoid for someone access your browsing history. Check the given below steps.
First of all Go to Options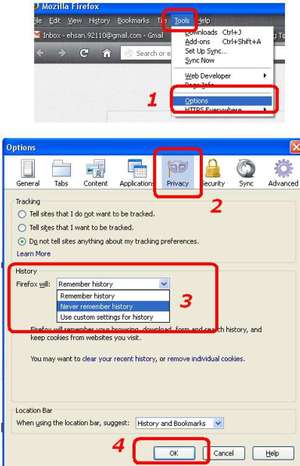 Now check the above settings for setup and how to mange browsing history setting for Mozilla Firefox Browser. 
Also Read:- Watch Youtube Videos from Desktop
Bottom Lines 
These are just the general tips for mozilla browser, still there is so many features and tricks behind which you guide entire my visitors time by time so don't forget to Follow and Like Our Blog's Social Media Links and RSS Subscription for get every new update in your inbox…Regard